We ask that you kindly read the following prior to engaging in recruiting activities:
To assist employers in selecting the most qualified candidates from the largest applicant pool possible, Penn State Brandywine Career Services will:
Provide instructions to employers for posting on the PSU job board, Nittany Lion Career Network (scroll down for more information).
Take requests to promote opportunities for employers through various channels such as social media, partnering with faculty, posting on bulletin boards, direct emails, etc.
Advertise opportunities to the appropriate audience based on non-discriminatory criteria such as major, GPA and academic year. In order to provide Equal Employment Opportunity for all students/alumni, Career Services cannot act as a referral entity by recommending forward or screening out candidates.
Kindly refer to our Recruiting Policies for additional details.
---
Internship Coordinators by Brandywine Major
Internship Requirements for Brandywine Majors
---
Creating Effective Announcements of Opportunities
When recruiting students, clearly specify:
Qualifications pertinent to the position (required vs. preferred)
Compensation being offered (usually adds incentive to apply)
Majors being considered
Academic level (junior, senior, etc.)
How the student will benefit
To help screen applicants, you might consider requiring:
Transcript
Minimum GPA
Work samples pertinent to the position
Letter(s) of recommendation from faculty member or other
We recommend that you plan early and recruit early so that you have a larger and more qualified applicant pool.
---
Job Board Postings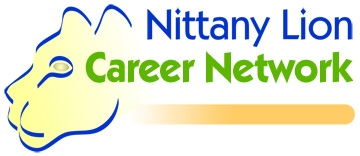 Penn State Brandywine offers employers access to Nittany Lion Career Network, our online job posting system. There is no fee for employers to use this service to recruit Penn State students / alumni. Once registered on this site, employers may:
Post internships and jobs (p/t, f/t, seasonal)
Post job leads to identify prospects
Search and review student resumes
Connect with Penn State students at Penn State campuses throughout the state
When completing the online registration form, be sure to:
Select Consortia.
Specify a "Campus Relationship" with Penn State Brandywine and other campuses of interest.
Register/Login - Nittany Lion Career Network
Following your registration, watch for a welcome letter and password by email. At this point, you will be able to post available positions and internships to the site.
When posting jobs, be sure to indicate the location of the position so our students can find you by region or zip:
Specify the geographic region (i.e. Southeast PA / Greater Philadelphia).
Enter a zipcode for the location of the position.
Instructions and why Employers do their own postings
If you have any questions, please contact Jane Barry DePaul by email at jbd5145@psu.edu or by phone at 610-892-1264.
---
Among other recruiting opportunities at University Park (fairs, information sessions, etc.) employers can also arrange on-campus interviews (OCI) via Nittany Lion Career Network. Students from all campuses have the opportunity to register and apply for OCI's at University Park. Brandywine students can either travel to University Park for an OCI or arrange a video interview through both campuses and the employer. 
---
Information Table
If you wish to set up an information table on campus, please plan to schedule two weeks in advance. Contact Jane Barry DePaul at jbd5145@psu.edu or 610-892-1264.