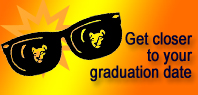 Need a reason to get down to work for the summer season? Taking summer courses at Brandywine could bring you a little closer to your graduation deadline.
For a complete listing of summer courses offered at Penn State Brandywine, go to the University Registrar's course search page.
With day and evening, face-to-face and online courses available during both summer sessions, general education and core requirements can be earned over the summer.
For more information, contact Penn State Brandywine's Registrar's office.
Summer I: May 15-June 23
ACCTG 211 Financial and Managerial Accounting for Decision Making (4) Introduction to the role of accounting numbers in the process of managing a business and in investor decision making.
ART 50 Introduction to Painting (3) ART 050 is intended as a general survey of the art of painting for non-majors.
B A 243 Social, Legal, and Ethical Environment of Business (4) Explores the ethical, political, social, legal and regulatory, technological, and demographic diversity environment of business.
B A 321 Contemporary Skills for Business Professionals (3) Emphasizes the development of individual, group, critical thinking, and presentation skills, through the application of modern method and business technology.
BI SC 004 (GN) Human Body: Form and Function (3) A general survey of structure and function— from conception, through growth and reproduction, to death. Students who have passed BIOL 129 and 141 may not schedule this course.
CAS 100 (GWS) Effective Speech (3) Introduction to speech communication: formal speaking, group discussion, analysis, and evaluation of messages.
CHEM 110 (GN) Chemical Principles I (3) Basic concepts and quantitative relations.
CHEM 111 (GN) Experimental Chemistry I (1) Introduction to quantitative experimentation in chemistry.
CHEM 210 Organic Chemistry I (3) Bonding theories for organic molecules; stereochemistry and conformational analysis; reactions (and mechanisms) of alkyl halides, alkenes, alkynes, aromatics, and alcohols.
CMPSC 200 (GQ) Programming for Engineers with MATLAB (3) Development and implementation of algorithms in a procedure-oriented language, with emphasis on numerical methods for engineering problems.
ECON 102 (GS) Introductory Microeconomic Analysis and Policy (3) Methods of economic analysis and their use; price determination; theory of the firm; distribution.
ENGL 202A (GWS) Effective Writing: Writing in the Social Sciences (3) Instruction in writing persuasive arguments about significant issues in the social sciences.
HIST 144 (GH;US;IL) The World at War: 1939-1945 (3) In-depth study of the origins and conduct of World War II. Political and economic aspects as well as military.
MATH 021 (GQ) College Algebra I (3) Quadratic equations; equations in quadratic form; word problems; graphing; algebraic fractions; negative and rational exponents; radicals.
MATH 026 (GQ) Plane Trigonometry (3) Trigonometric functions; solutions of triangles; trigonometric equations; identities.
MGMT 301 Basic Management Concepts (3) Study of fundamental principles and processes available to the understanding of management.
MIS 204 Introduction to Business Information Systems (3) Introduction to the use of information systems in business organizations.
MKTG 301 Principles of Marketing (3) Focuses on customer behavior, product, channels of distribution, promotion, and pricing with emphasis on a culturally diverse environment.
MUSIC 009 (GA;IL) Introduction to World Musics (3) An overview of the music of India, China, Japan, Indonesia, Africa, and the Middle East.
PSYCH 270 Introduction to Abnormal Psychology (3) Overview of assessment, causes, and treatments of psychological disorders.
PSYCH 301W Basic Research Methods in Psychology (4) Introduction to methods of psychological research, with special attention to hypothesis formation and testing, threats to validity, and data presentation.
SOC 005 (GS) Social Problems (3) Current social problems such as economic, racial, and gender inequalities; social deviance and crime; population, environmental, energy, and health problems.
SPAN 020 Intensive Spanish (6) Basic and intermediate Spanish grammar, oral, aural, and writing skills.
Summer II: June 28-August 9
AM ST 105 (GH;US) (ENGL 105) American Popular Culture and Folklife (3) Survey of popular culture, folklife, and ethnicity, synthesizing material from such areas as literature, media, entertainment, print, music, and film.
ART 020 (GA) Introduction to Drawing (3) Introductory experience in making of art through drawing media; designed for non-majors seeking general overview of studio practice.
B A 322 Negotiation Skills for Business Professionals (3) Emphasizes the preparation and conduct of business negotiations in a range of situations.
CAS 100 (GWS) Effective Speech (3) Introduction to speech communication: formal speaking, group discussion, analysis and evaluation of messages.
CAS 252 Business and Professional Communication (3) Interviewing, briefing, conferring, and decision making; analyzing and evaluating formal and informal patterns of communication in organizations.
CHEM 112 (GN) Chemical Principles II (3) Continuation of CHEM 110, including an introduction to the chemistry of the elements.
CHEM 113 (GN) Experimental Chemistry II (1) Continuation of CHEM 111, with emphasis on topics related to CHEM 112.
CHEM 212 Organic Chemistry II (3) Continuation of CHEM 210. Emphasis is placed on the role of organic reactions in biological chemistry.
ECON 104 (GS) Introductory Macroeconomic Analysis and Policy (3) National income measurement; aggregate economic models; money and income; policy problems.
ENGL 202C (GWS) Effective Writing: Technical Writing (3) Writing for students in scientific and technical disciplines.
ENT 202 (GN) The Insect Connection (3) An introduction to the diversity of insects and the ways in which they interact with humans and impact our world.
MATH 022 (GQ) College Algebra II and Analytic Geometry (3) Relations, functions, graphs; polynomial, rational functions, graphs; word problems; nonlinear inequalities; inverse functions; exponential, logarithmic functions; conic sections; simultaneous equations.
PSYCH 100 (GS) Introductory Psychology (3) Introduction to general psychology; principles of human behavior and their applications.
PSYCH 231 (GS;US) Introduction to the Psychology of Gender (3) Psychological study of gender in historical and contemporary perspective. Role of gender in development, self-concept, social relations, and mental health.