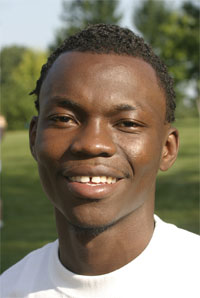 Are You An International Applicant?
International applicants are those who require any type of visa in order to attend Penn State.
Penn State is one of the ten largest universities in the United States. Its mission is to improve the lives of people in Pennsylvania, the nation, and the world through integrated programs in teaching, research, and public service. Here are some of our facts at a glance.
Penn State Brandywine is a commuter campus (no on-campus housing) that has students studying here from over 60 countries of origin. Our proximity to the city of Philadelphia makes us a diverse and welcoming campus.
While all campuses of Penn State University welcome international students, our Undergraduate Admissions website has comprehensive information relevant to international students seeking admission to Penn State Brandywine.