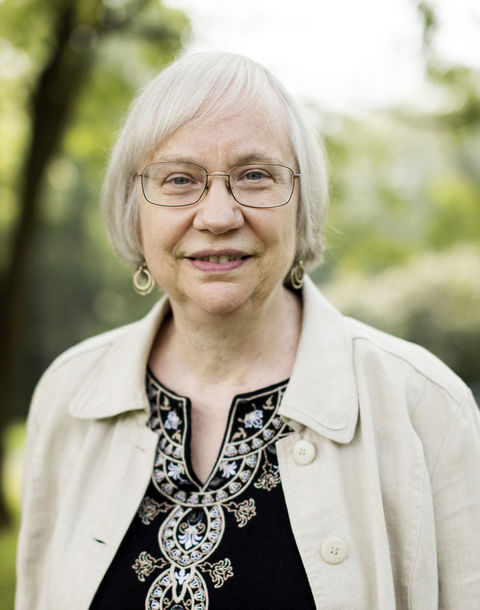 Professor Emerita of English, Women's Studies and American Studies
Biography

See attachment for selected curriculum vitae.

Phyllis Cole received her B.A. in English from Oberlin College and her M.A. and Ph.D. in English from Harvard University. Dr. Cole's fields of specialization include American Transcendentalism and nineteenth-century American women writers. Her book Mary Moody Emerson and the Origins of Transcendentalism: A Family History (Oxford UP, 1998) was named Finalist (second place) for the James Russell Lowell Prize of the Modern Language Association. More recently she co-edited and introduced a collection of 17 essays, Toward a Female Genealogy of Transcendentalism, (University of Georgia Press, 2014), which assesses the whole history of this important American literary tradition. 

Still a productive scholar in retirement, she is a past President of the national Ralph Waldo Emerson Society and current President (2015-17) of the Margaret Fuller Society.

Dr. Cole has also been active in mobilizing students to study the cultures of our immediate region and the wider world. She enjoys playing off Pennsylvania against Massachusetts—their religious traditions, antislavery movements, and immigration stories. Local investigations range from Tyler Arboretum and Yearsley Mill (our new real estate) to the campus founding in 1967; global projects have resulted in fund-raising to meet the needs of women and families in Afghanistan. All of this work has engaged Brandywine classes and individual students in their own research, even into their own backyards and family histories. She has served as Coordinator of the American Studies and Women's Studies Programs, as well as of Undergraduate Research in all campus programs.

Media inquiries on nineteenth-century literature, women's history, and local Pennsylvania lore are welcome.