Internships are designed to provide you with the opportunity to identify connections between your major in Corporate Communication and a possible career. Specifically, it is expected that your internship experience will enable you to:
explore a potential career path
apply your knowledge of communication in a practical work setting
develop new communication skills
make valuable contacts during your internship
You have the opportunity to apply your skills and knowledge to many types of internship positions, depending on your interests and background. Some examples of internship areas include:
Public relations
Marketing
Advertising
Journalism
Radio Broadcasting and Promotions
Television Broadcasting and Promotions
Working in the non-profit sector
Fundraising and development
Political campaigning
Grassroots Organizing
Business training and development
Speech writing
Sales
It is highly recommended that students do their internship during the 7th or 8th semester.  Internships are usually taken for 3 credits, and count toward COMM major requirements at the 400-level.  Internships for other credit value may be explored with the internship coordinator.
Internships in the Corporate Communication major are required and are offered in the Fall and Spring semesters only.  No part of an internship may be done for credit outside of the semester in which the student is registered.
Please be advised that before a student starts the internship, it is important for you to contact Susan Fredricks at smf17@psu.edu so that you can obtain the detailed information about the requirements, the essential paperwork, the time frame and semesters in which a student can do the internship, and a discussion of what exactly is expected to successfully complete Comm 495 will be the topic of focus.
The Corporate Communications program here at Brandywine has some wonderful ties in the greater Philadelphia area, and the goal is to send forth students who are completely prepared.  That said, the Corporate Communications program highly recommends the following plan of action to prospective interns:
Essential courses such as Comm 100, Comm 260W, Comm 370 and Mktg 301 should be completed before attempting an internship.  Ideally, the internship should be done somewhere in the last 2-3 semesters so that you can take the knowledge and skills you have secured in the classroom and utilize them in the working world. 
It is highly recommended that COMM students have the upper level courses like Comm 471, Comm 473, Comm 409, and/or Comm 476 completed as well. 
It is also highly recommended that our students take a few minutes and register for the "Brandywine Communications Degree Information" group on ANGEL.  In doing so, students received the latest updates regarding both internship opportunities as well as other information regarding the major.   Simply go to "My Groups" on your ANGEL home page, click on "Find a Group", type the name of the group into the search box, and then add yourself when prompted.
For more information on internships, please contact Susan Fredricks at: smf17@psu.edu
Some Previous Internship Sites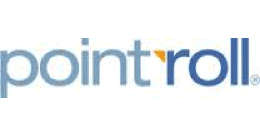 Crozer Keystone Health System
New York Life Insurance Company
PA Liquor Control Board
Slater/Brooksbank Casting
Philadelphia Magazine
WAWA
Melmark
Comcast Spectacor
QVC
Delaware County Memorial Hospital
Disney Company
Point Roll
Beasley Broadcast Group Radio Stations
Wilmington Blue Rocks