Between the World and Me By Ta-Nehisi Coates
In a profound work that pivots from the biggest questions about American history and ideals to the most intimate concerns of a father for his son, Ta-Nehisi Coates offers a powerful new framework for understanding our nation's history and current crisis. Americans have built an empire on the idea of "race," a falsehood that damages us all but falls most heavily on the bodies of black women and men—bodies exploited through slavery and segregation, and, today, threatened, locked up, and murdered out of all proportion. What is it like to inhabit a black body and find a way to live within it? And how can we all honestly reckon with this fraught history and free ourselves from its burden? Between the World and Me is Ta-Nehisi Coates's attempt to answer these questions in a letter to his adolescent son. Coates shares with his son—and readers—the story of his awakening to the truth about his place in the world through a series of revelatory experiences, from Howard University to Civil War battlefields, from the South Side of Chicago to Paris, from his childhood home to the living rooms of mothers whose children's lives were taken as American plunder. Beautifully woven from personal narrative, reimagined history, and fresh, emotionally charged reportage, Between the World and Me clearly illuminates the past, bracingly confronts our present, and offers a transcendent vision for a way forward. 2016 Penguin Random House: http://www.penguinrandomhouse.com/books/220290/between-the-world-and-me-by-ta-nehisi-coates/9780812993547/
Garbology: Our Dirty Love Affair with Trash By Edward Humes
In Garbology, Edward Humes investigates trash—what's in it; how much we pay for it; how we manage to create so much of it; and how some families, communities, and even nations are finding a way back from waste to discover a new kind of prosperity. Along the way , he introduces a collection of garbage denizens unlike anyone you've ever met: the trash-tracking detectives of MIT, the bulldozer-driving sanitation workers building Los Angeles' Garbage Mountain landfill, the artists residing in San Francisco's dump, and the family whose annual trash output fills not a dumpster or a trash can, but a single mason jar.
What Should We Be Worried About? Edited by John Brockman
What should we be worried about? That is the question John Brockman, publisher of Edge.org ("The world's smartest website"—The Guardian), posed to the planet's most influential minds. He asked them to disclose something that, for scientific reasons, worries them—particularly scenarios that aren't on the popular radar yet. Encompassing neuroscience, economics, philosophy, physics, psychology, biology, and more—here are 150 ideas that will revolutionize your understanding of the world. Read student essays submitted during the year.

The Fault in Our Stars by John Green
From the January 2012 Amazon Best Books of the Month, "In The Fault in Our Stars, John Green has created a soulful novel that tackles big subjects--life, death, love--with the perfect blend of levity and heart-swelling emotion."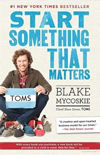 Start Something That Matters by Blake Mycoskie
Blake Mycoskie uses his experience with TOMS, as well as interviews with leaders of non-profits and corporations, to convey valuable lessons about entrepreneurship, transparency of leadership, and living by one's values.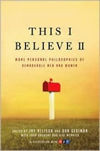 This I Believe II by Jay Allison, Dan Gediman
Allison and Gediman's newest omnibus highlights 75 more essays from the archives of the successful NPR program, a contemporary version of Edward Murrow's classic radio show.  The campus held several events and collected essays from campus faculty, staff and students based around the theme of the book.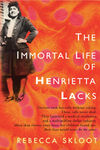 The Immortal Life of Henrietta Lacks by Rebecca Skloot
Henrietta Lacks was a poor, southern tobacco farmer whose cells were taken without her knowledge and consent. These cells, now known as HeLa cells, became one of the most important tools in medicine.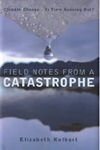 Field Notes From A Catastrophe by Elizabeth Kolbert
Field Notes From A Catastrophe is a series of 10 essays by Elizabeth Kolbert, a writer from the New Yorker, on the subject of climate change and global warming.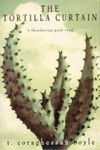 The Tortilla Curtain by T Coraghessan Boyle
The "Tortilla Curtain" is the name given to the border which Mexicans must cross to reach California. The book chronicles a couple that crosses the border to California for a better life, and winds up getting more than they bargained for after meeting up with an affluent American couple. During the 2006 fall semester, over twenty courses were using the book and a series of events were held.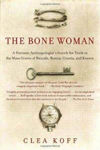 The Bone Woman by Clea Koff
At the request of the United Nations, Clea Koff was among a team of forensic scientists sent to mass grave sites, including Rwanda, to investigate human rights abuses. Through forensic anthropology, Koff unearths the stories of unspeakable human suffering, providing clues to the victims' identities as well as their killers'.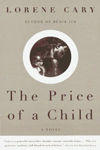 The Price of a Child by Lorene Cary
Based on a true event, The Price of a Child tells the story of Virginia Pryor and her escape from slavery with help from the Philadelphia Underground Railroad. She is able to take two of her three children with her, but is haunted by the baby she left behind.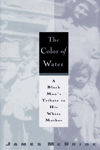 The Color of Water by James McBride
McBride's mother was a Polish Orthodox Jew who married a black man, leaving family and faith behind. Ruth McBride, twice-widowed, struggled through poverty and racism to raise her 12 children. The book is a memoir and a loving tribute to his mother's life.