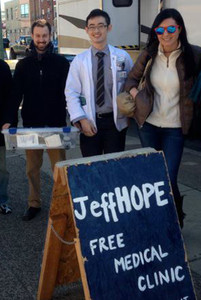 Christy Mulholland - Cohort 1
"Penn State Brandywine's medical sciences program was a life-changing opportunity for me! It prepared me not only to enter medical school, but to become a leader in my class. I was a member of PSU BW's first cohort and am currently a fourth-year medical student at Jefferson, preparing to apply to top internal medicine residency programs. I run a free weekly street-side health clinic, which is my proudest accomplishment of my time in medical school. Getting accepted to medical school was a dream that hardly seemed possible until I found PSU BW. I couldn't have done any of it without Dr. Dudkin and all of the dedicated PSU BW faculty and staff!"
Deenah Farrell - Cohort 4
"I am super excited and still cannot believe how well all of the hard work has finally paid off! I have been accepted to eight different medical schools. Thank you so much for all of your support and encouragement along the way. I could never have done this without completing the program at Brandywine. I am so fortunate that the program exists and that it was designed for individuals like myself who have had to work through a nontraditional path to finally get to medical school. It was definitely tough (I will be the ripe age of 34 when I begin!), but it has been well worth the sacrifice and I am so happy to finally be on the way to achieving my dreams. Maybe this will give hope to those who will enter the program in coming years!"
Jade Vitug - Cohort 5
"I am grateful for all the help throughout the 2012 accelerated postbacc program. I was accepted to my first choice pharmacy school, University of California San Francisco School of Pharmacy. I couldn't have done it without the Brandywine faculty and staff, as well as the education and rigor the postbacc program provided me (not to mention a great group of peers!). Once again, thank you for helping me achieve my dreams!"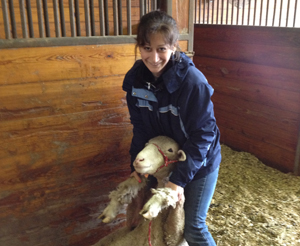 Marisa Maglaty - Cohort 6
"I'm so excited to start vet school in the fall! And I'm incredibly glad the Penn State Brandywine program was able to help me realize my dream of becoming a vet. The postbacc was the perfect option for me to complete all of the necessary prerequisite courses while still working and applying to schools."