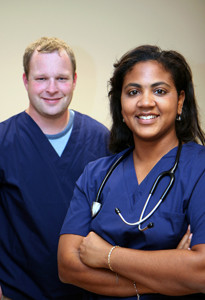 Suggested Timeline for Application
Please view important links to the online application sites for various medical sciences professional programs.
For AMCAS, please designate Penn State Brandywine as the campus where you took the Postbacc program.
Online Application Sites
In all cases and for all programs, the earlier you get your application submitted, the greater chance you'll be considered for an interview.
For medical school programs, you should aim to get your application submitted by the middle of July. AMCAS updates information from your application once a week; it is not necessary to wait for your letters of evaluation to be submitted before you submit your application.
All of these medical sciences programs have rolling admissions -- as they do their interviews they are going to be filling their seats. You might be an awesome candidate, perfect for a specific program, but you won't get in if there aren't any seats left.