Cultural Centers/Resources
Philadelphia's streets are vibrant with festivals, languages, flavors, and cultures from all ends of the world. From Chinatown to Reading Terminal Food Market, the options are endless!
Check out any of the links below, and if you would like to explore other cultural points in the city, visit: http://www.visitphilly.com/museums-attractions/.
Also, to keep updated with current events and festivals going on in the area, visit: http://www.phillyfunguide.com/.
Chinatown Philadelphia, PA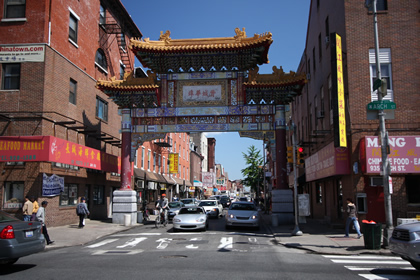 Image by meironke
Chinatown emerged In the mid-19th century, as Cantonese immigrants settled in the area; since then, restaurants and other businesses in the area have been catering to a variety of other immigrants from East Asian nations, such as Korea, Thailand, and Vietnam. To learn more about Chinatown, visit http://www.phillychinatown.com/.
52nd Street, Philadelphia, PA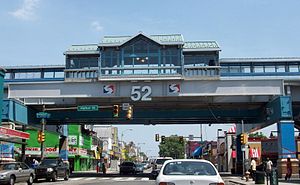 NewsWorks (WHYY radio program) story about 52nd Street corridor, http://www.newsworks.org/index.php/homepage-feature/item/36360-changing-of-the-guard-at-welcoming-center-for-new-pennsylvanians, April 3, 2012
Reading Food Market
51 North 12th Street
Philadelphia, PA 19107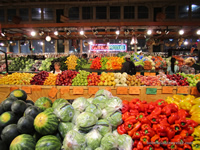 Image by Bohemian Traveler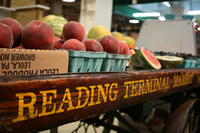 Image by ccharmon
Reading Terminal Food Market is an indoor public market that houses hundreds of merchants, offering fresh produce, baked goods, crafts, ethnic foods, and much more! Find out more at http://www.readingterminalmarket.org/.
Philadelphia is a major hub for train, bus, and air travel.
Around Philadelphia region: http://www.septa.org/
Septa's 110 and 111 buses come directly to Penn State Brandywine from Philadelphia
Septa's 117 bus comes directly to Penn State Brandywine from Chester
Septa's 101 Trolley travels from 69th Street directly to Media, PA.
New Jersey Transit:  Trenton to New York City:
http://www.njtransit.com/
Getting to NY, Washington, D.C. and other points:
Bolt Bus and Mega Bus leave from directly behind 30th Street Train Station
https://www.boltbus.com/
http://www.megabus.com/
Amtrak: http://www.amtrak.com/home 
Religious Worship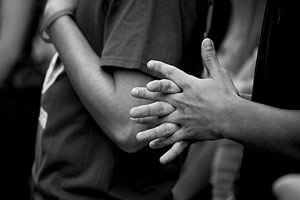 Image by Vicki Wolkins
Archdiocese of Philadelphia (Catholic Church)
222 North 17th Street, Philadelphia, PA 19103
Phone: 215-587-36
http://archphila.org/
St Ignatius Church
636 North 43rd Street, Philadelphia, PA 19104
Phone: 215-386-5065
http://oms-stignatius.com
The Episcopal Diocese of Pennsylvania
240 South Fourth Street, Philadelphia, PA 19106
Phone: 215-627-6434
http://www.diopa.org/
Quaker Meeting
Monthly Meeting of Friends of Philadelphia
4th & Arch Streets, Philadelphia, PA 19106
http://www.archstreetfriends.org/
Lutheran Church
The Lutheran Church of the Holy Communion
2110 Chestnut Street, Philadelphia, PA 19103
Phone: 215-567-3668
http://www.lc-hc.org
Calvary United Methodist Church
801 S. 48th Street, Philadelphia, PA 19143
Phone: 215-724-1702
Philadelphia District A.M.E (African Methodist Episcopal Church)
http://www.firstdistrictame.org
Jewish Federation of Greater Philadelphia
Jewish Community Services Building
2100 Arch Street, Philadelphia, PA 19103
Phone: 215-832-0500
http://www.jewishphilly.org/
Masjid Al-Madinah Mosque
6800 Ludlow Street, Upper Darby, PA 19082
Phone: 610-352-7774
Kesher Israel Congregation
1000 Pottstown Pike, West Chester, PA 19380
Phone: 610-696-7210
Samarpan Hindu Temple
6515 Bustleton Ave, Philadelphia, PA, 19149
Phone: 215-537-9537
---
This list is a sampling of the organizations, houses of worship, social and cultural activities, and other miscellaneous resources in the Delaware County/Philadelphia region. If you would like to have your organization considered for inclusion, please contact Julie Gallagher at Penn State Brandywine, jag63@psu.edu.