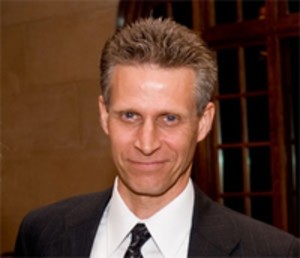 David Powell '82, Recipient of the Humanitarian Award
David Powell is president of Edward Powell Pump & Well Drilling, Inc., a company he started with his brother and brother-in-law after inheriting Edward Powell Pump Service from his father. He is also co-founder of Wells for Life International, a not-for-profit, 501(c)(3) corporation organized in the United States to provide safe drinking water throughout the world.
In 2004, David and another well-driller became interested in extending opportunities for access to fresh and clean water to people without such benefits in poor countries. After the two visited many impoverished villages that needed wells in Morocco, they joined to create Wells for Life International. They selected appropriate projects and donated their own time and expertise. Since then, David has drilled wells using drillers from Morocco, put in water systems to keep water clean, and installed pumping systems and ultra-violet light systems that kill bacteria in water in various remote villages in Morocco. Most recently, he began a project to educate villagers on appropriate hygiene.
David has returned to Morocco twice per year to complete various projects. He helped install a well at the Village of Hope orphanage, which is privately run but supported by the Moroccan government. Recently, he hired a Moroccan who works for his well-drilling company here in the U.S. and travels with him to Morocco to translate. David's commitment to help people in need in Morocco has emboldened others to do the same. He reported to fellow members of Media Presbyterian Church about his work in Morocco and since then almost a dozen of the church members have traveled there to volunteer on various projects.
David attended Penn State Delaware County from 1978 to 1980 and went on to earn a bachelor of science degree in business logistics from University Park in 1982. He is a certified well driller and pump installer through the National Ground Water Association, an International Ground Source Heat Pump Association-certified geothermal closed loop installer, and has been on the board of directors of the Pennsylvania Ground Water Association since 2003.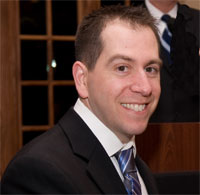 Jonathan Georgopulos '96, Recipent of the Arts Award
Jonathan Georgopulos is creative director of litigation services at LexisNexis, the leading global provider of business information solutions for professionals. He has also served as a creative consultant in the areas of direct and e-marketing, advertising, and web and user interface design. Georgopulos holds both a Bachelor of Arts degree in graphic design and Web Master's Certification from Penn State University.
Over the past 12 years, Georgopulos has served companies in the development of strong corporate identity and web site development, from small, private businesses and not-for-profits to large corporations including QVC Network, SunGard Data Systems, Ford Motor Company, SAP and LexisNexis.
He has a deep interest in helping people and businesses succeed through the use of effective creative marketing and brand strategies. Georgopulos has earned numerous awards doing so, and his work is frequently published in Corporate Identity and Creative Annuals.
Although he is passionate about his trade, the most important aspects of Georgopulos' life are his wife, daughter and son.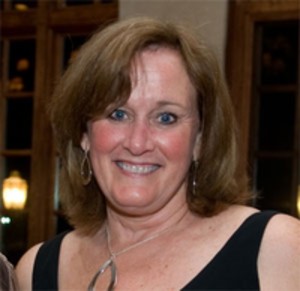 Sally Baumgardner Schukraft '73, Recipient of the Business Award
?Sara B. "Sally" Baumgardner Schukraft is vice president of finance and controller of the North America Foodservice division of Campbell Soup Company. She is responsible for all financial functions for this almost $1 billion division that includes their "Away from Home" food service products sold in the United States and Canada. Her responsibilities include strategic planning, budgeting, financial planning and analysis, and all aspects of control within the division.
Sally began her career with Campbell Soup in 1985 and has served in various capacities, including vice president of
finance for the frozen foods division, vice president of customer service, vice president of product supply, vice president of business planning and analysis, and vice president of new growth. 
She earned an associate degree in business from Penn State University and went on to graduate from St. Joseph's University, where she received a bachelor of science degree in business and a master of business administration in finance. She began her career as a seventh and eighth grade math teacher. Prior to joining Campbell Soup, she was an internal auditor for Reliance Insurance Company. 
Sally currently serves as a board member and on the finance and audit committees at Crozer Keystone Health System. She resides in Media with her husband, Stephen. They have two sons.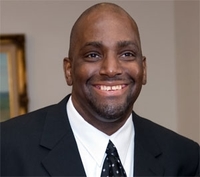 Curtis Fisher '99, Recipient of the Education Award
?Curtis Elliott Fisher is a fifth and sixth grade teacher and has worked in the Title I Math Department at the Village Charter School in Chester Township since 2001.  In these two roles, he has conducted research for his Master's thesis, which involved the development of a school improvement plan for the charter school. Curtis is also a part-time instructor of early childhood education courses at the Delaware County Community College. He has provided professional development programs for the Delaware County Intermediate Unit Head Start in New Castle, Delaware since 2005, and was presented the Teacher of the Year Award by the New Castle County Head Start program.
Curtis graduated from the Penn State Delaware County campus in May 1999 and earned a dual certification in early childhood and elementary education.  He was inducted into the Alpha Sigma Lambda and Phi Kappa Phi honorary societies and was awarded the Dewey LaRosa Memorial Scholarship. He earned a master's degree in school administration and leadership, with certification in this area, from Wilmington University.
He plans to enter a doctoral program and continue to help families live productive and enjoyable lives. Curtis said he is grateful to his family and the Penn State Brandywine campus for their supportive efforts during and after his successful educational experience. He will always treasure the meaningful relationships that assisted him to be a productive person and professional in the field of education.
Eldrin Lewis, M.D. '91, Recipient of the Health Care Award
?Dr. Eldrin Lewis is a fifth year faculty member in the cardiovascular division at Brigham and Women's Hospital and assistant professor of medicine at Harvard Medical School.  He was one of the first recipients of the Minority Faculty Development Award, a seven-year award given to promising young physicians with research potential. Eldrin is involved with several large international clinical trials and has produced more than 25 publications. He also has a grant from the Robert Wood Johnson Foundation to study the role of quality of life assessment in clinical decision making in patients with heart failure. 
Eldrin is quickly becoming an international expert in the area of quality of life and heart failure and has been invited to speak at national and international scientific meetings. He is a member of the American Heart Association Heart Failure and Transplant committee. 
He received a bachelor of science degree from Penn State University.  He was very active in campus activities while attending the Delaware County campus, including the Lion Ambassadors, and won the President's Freshman Excellence Award. Eldrin went on to earn a doctor of medicine at University of Pennsylvania School of Medicine, where he won the Joel Gordon Miller Award for community service and leadership. He completed training in internal medicine and cardiology at Brigham and Women's Hospital in Boston, followed by an additional year of subspecialty training in heart failure and transplantation. During this time, he pursued a master's degree in public health from Harvard School of Public Health.
Eldrin and his wife, Dr. Rhonda Bentley-Lewis, an endocrinologist at Brigham and Women's Hospital, have two children, Christian, 10, and Candace, 7. He enjoys listening to jazz and playing a variety of sports in his spare time, and he continues to give back to the community in multiple endeavors.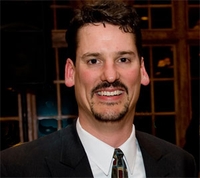 Douglas Sheridan, Ph.D. '00, Recipient of the Science and Technology Award
Douglas Sheridan, Ph.D., recently accepted a position as a senior staff scientist at Alexion Pharmaceuticals in Cheshire, Connecticut. Previously, he was a postdoctoral fellow in pharmacology at Yale University School of Medicine. From 2004 to 2005, Doug was a postdoctoral associate at The Rothberg Institute for Childhood Diseases. He is pursuing a career in biologics, a field in the biotech and pharmacology industry involving the development of therapeutic antibodies.
In 1997, after eight years of restoring antique furniture as a wood-worker, Doug decided to pursue a career change. He earned a bachelor of science degree in biochemistry and molecular biology, magna cum laude, with honors in chemistry from the Schreyer Honors College at Penn State in 2000. During his years at Penn State, Doug was chosen as a research assistant in the department of chemistry and received the Edward S. J. Tomezsko Scholarship, given to full-time students who have achieved superior academic records, demonstrated financial need, and who plan to continue studies at the campus, with preference given to students enrolled in scientific fields of study. He went on to earn doctor of philosophy and master of philosophy degrees in neuroscience at Yale University.
Doug is a member of the Protein Society and the Biophysical Society, and a former member of the American Chemical Society and the Society for Neuroscience. He is also on the Kayak Fishing Pro staff for King Cove outfitters in Stonington, Connecticut.