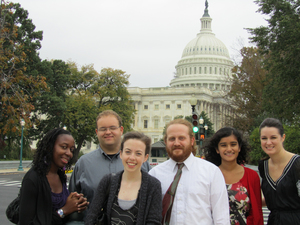 Who are we as an honors community at Penn State Brandywine? We are Cooper and Schreyer Honors Scholars mentored by honors faculty, but what does that mean? We engage in many academic and social activities, we are motivated by our passions to make a difference and create sustained change on a local-to-global scale. We detail our accomplishments and success on the honors website and on additional online sites.
The communities we connect with are beyond our honors and campus communities. Our honors research experiments, service-learning projects, and volunteering days help groups in a variety of locations and of all ages. When we take action with our new content knowledge and new skill sets we gain, we make a difference in the lives of individuals ranging from ourselves to entire groups.
Our academic and extracurricular pursuits are guided by the mission of honors at Penn State:
Academic excellence with integrity
Building a global awareness
Building opportunities for leadership and civic engagement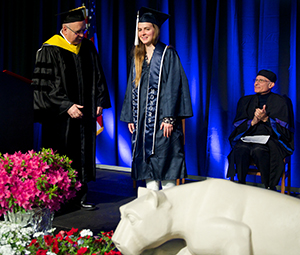 Students may begin at and graduate from Penn State Brandywine as a Cooper or Schreyer Honors Scholar.  Both programs allow highly motivated scholars to participate in small, specially-designed courses here and on our International Program trips.  Scholars have the opportunity to engage in undergraduate research in the freshman and sophomore year and disseminate their work through local-to-national conferences and in peer-reviewed publications.  Each semester, scholars connect with the community through National Honors Service Day and other activities.
For more information, please direct inquiries about the Honors Program to:
Dr. Kimberly Blockett
Honors Coordinator
312H Main Building
610-892-1376
Email: kdb13@psu.edu
FOLLOW US