Italy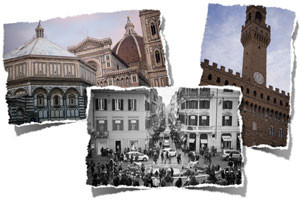 Distance Education and Immersion Travel: Rome and Florence, Italy
Travel component: March 7-15, 2014 ** 
Travel specifics and excursion tours: Celestial Voyagers Homepage
The Arts in Italy - ART H 001 / 100 (GA) *
Cross-Cultural Psychology - PSYCH 232 (GS) *
Managing Differences in Organizations - MGMT 445 / 497 / 499 *
Popular Culture and Folklife - AMST 105 (GH) *
Wellness Theory - KINES 81 (1.5 credits or 3.0 credits, GHA) *
* Approval Pending
** Dates are tentative
INTERESTED?  CONTACT AN INSTRUCTOR ABOVE FOR MORE INFORMATION.
All syllabi can be downloaded from the course links above. Courses are delivered as distance education/independent study together with immersion travel. All students are required to register for a minimum of one credit to participate in our global programs, and a 1-credit independent study is available for each destination. Full-time students can register for these courses without paying additional tuition. The tour agency Celestial Voyagers provides airfare and lodging. Tour costs and specifics: Celestial Voyagers and 516-829-1525. 
Scholarship opportunities are available.  For more information, visit the Global Programs Homepage, or email Dr. Greene or email Gail Wray.