Penn State Brandywine celebrated student accomplishments at EURECA during the afternoon of April 19, 2011.  Students exhibited their undergraduate research, enterprise, and creative accomplishments for the local community.  In addition to the Poster Presentations, Oral Presentations and several Cooper Honors Thesis Defenses were held.  For more information, 
download the program (requires pdf reader)
.
Quay Dorsey discusses, "The Masculine Self: How Does it Relate to Agression".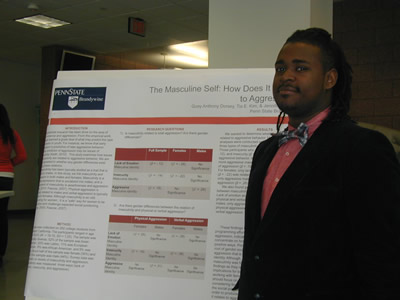 In "Gender Differences in the Relation of Moral Identity and Aggression", Annabella Gallagher discusses her research.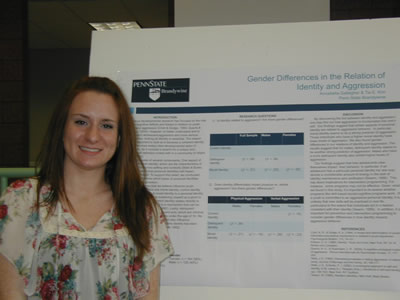 Yash Patel discusses his research findings in, "High Efficiency Light Bulbs versus Incandescent Light Bulbs".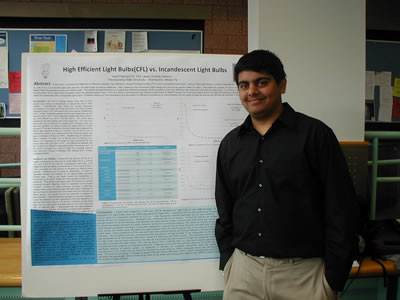 ---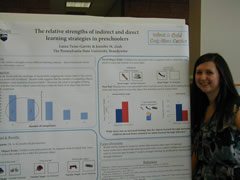 Laura Twiss-Garrity with her poster, "The relative strengths of indirect and direct learning strategies in preschoolers" (left). Art Education students with their EURECA presentation, "Ricky Recycle - Art and the Environment" (below).