IMAGES AND REALITIES
Drawing on the Perception of American Popular Culture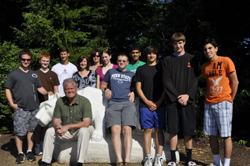 Choose your morning class and then your pride.
Students choose their morning class from the two options below: American Studies 105 or Cultural Anthropology 045. Each student then selects either PRIDE 1 - Art 020 (GA) Introduction to Drawing OR PRIDE 2 - Sociology 001(GS) Introductory Sociology.
Cultural Anthropology 045
In Cultural Anthropology 045, you will be introduced to the beginnings of human culture; economic life, society, government, religion, and art among traditional peoples. We will examine the cultural diversity of our planet, providing you with an understanding of the basic methods, data and, theories that cultural anthropologists use to study the varieties of human thought, behavior, and social life in their associated physical and social environments.
What counts as "normal" thought and behavior by the members of a given society?
What kinds of rules are transmitted by social learning?
American Studies 105
In American Studies 105: Popular Culture and Folk Life, you will study the ways Americans talk about what matters to them. We will critically examine popular culture topics that speak to us as individuals, as a community, and as a nation.
What roles do media, like television, radio, movies, and the Internet, play in fostering a sense of American identity?
What might a monster movie, a baseball game, an election, or a meal have to say about the sort of civilization that exists in the United States?
Monday through Thursday, 8:30 - 10:15 a.m.
---
Choose Your Pride!
Pride 1
Art 020 Introduction to Drawing
In Art 020: Introduction to Drawing, a general survey course for non-majors, you will explore the many traditional materials of drawing, including pencil, charcoal, conte, ink and ink wash, pastel, as well as experimental tools.
Tuesday and Thursday
10:30 a.m. - 2:30 p.m. (with a break)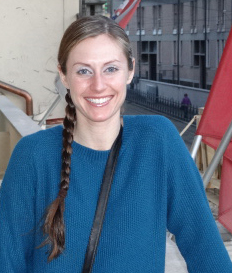 Instructor in Art Juliet Gundy
Pride 2
Sociology 001 Introductory Sociology
In Sociology 001: Introductory Sociology, you will study the nature and characteristics of human societies and social life, while focusing on how socialization provides perspectives on how one becomes a member of society.
Monday through Thursday
10:30 a.m. - 12:15 p.m.
Instructor in Sociology Erin Kelly
---
To enrich this experience, an holistic approach to college life will be available in the afternoons including workshops on wellness theory and practice in Tai chi and yoga.
Space is limited ...
REGISTER TODAY!