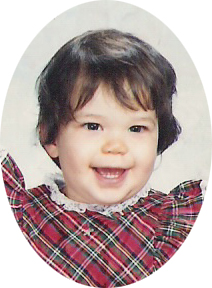 Katherine Wysocki, M.A. in Student Affairs in Higher Education
Career Counselor / Employer Relations Specialist
As a child, I was always a dreamer, creating fairy tales in my head and believing I could be whatever I wanted to be. One day I was a teacher lining my dolls up for school, and the next a doctor bandaging them all up. What I always enjoyed most though was being "Mommy's Little Helper" and helping the ones I loved most. So when it was time to make my decision on my future with colleges, majors, and careers, I struggled to find just the right one that would make me happy.
For my undergraduate career, I attended three different universities with three different majors. Like my childhood, I started with elementary education and realized that real children talked back, then nursing but that involved blood, and ended up in psychology, believing I could find a way to make a difference and help others. At Lycoming College, my last undergraduate college on my long journey, I made the best decision by walking into the Career Development Center to determine how I could use a degree in psychology. Once through the doors, I met great professionals and student leaders that encouraged me and gave me the resources necessary for me to find my career. I finally realized, I'm not alone! With their help I became involved in the office as a peer career consultant. By my senior year I found myself in the right place at the right time and was able to be the Career Counselor of the Center when the current administrator went on maternity leave. Ironically, my indecision in my own career led me to a field where I could help others, like myself, struggling to find their own direction.  
In order to further my career, I ended up moving three hours away from everyone I knew and attended Indiana University of Pennsylvania where I earned my master's degree in Student Affairs in Higher Education. The program provided me with a great foundation of student theories and development along with the hands on experience of internships and a wonderful assistantship as a Residence Hall Director at Saint Vincent College in Latrobe, PA. My career has winded through higher education allowing me to gain experience in student activities, athletics, leadership, academics, intramurals, and at one point I was even a cheerleading coach. Most important to me has been the many opportunities I have had to make a difference in so many college students and see them graduate and succeed, maybe because I see a little bit of me in every one of our students.